If you would like to request a commission, please contact me by phone (512) 965-5395 or by using the form below.
To create a collage, I work from photos that are free from copyright and are supplied by the client and initially combine a composition that I will then assemble the collage from. Thus emphasizing the memories and best outlook of an event.

Once engaged, we will discuss the options that will enable the completed piece to be made personal and meaningful.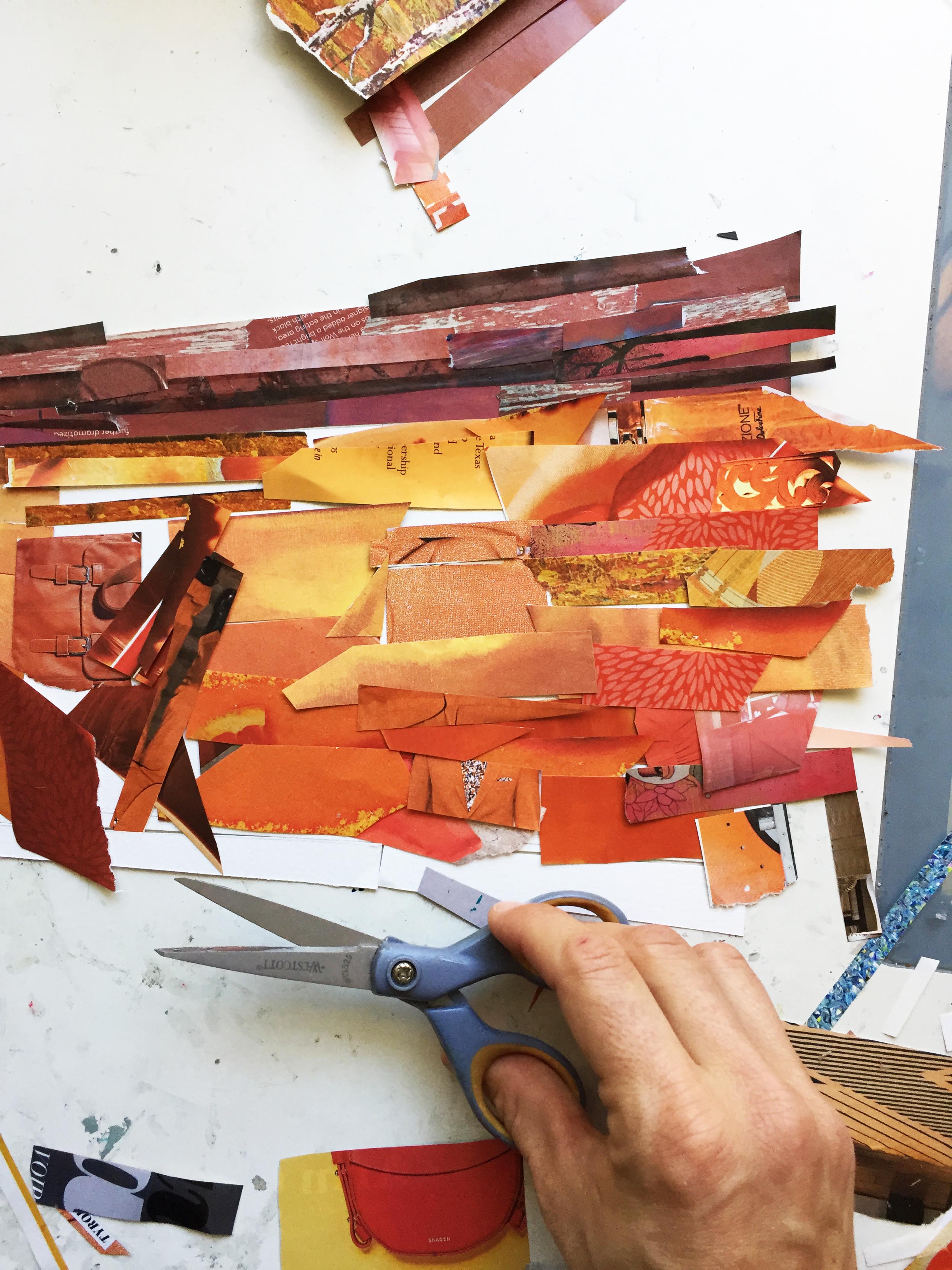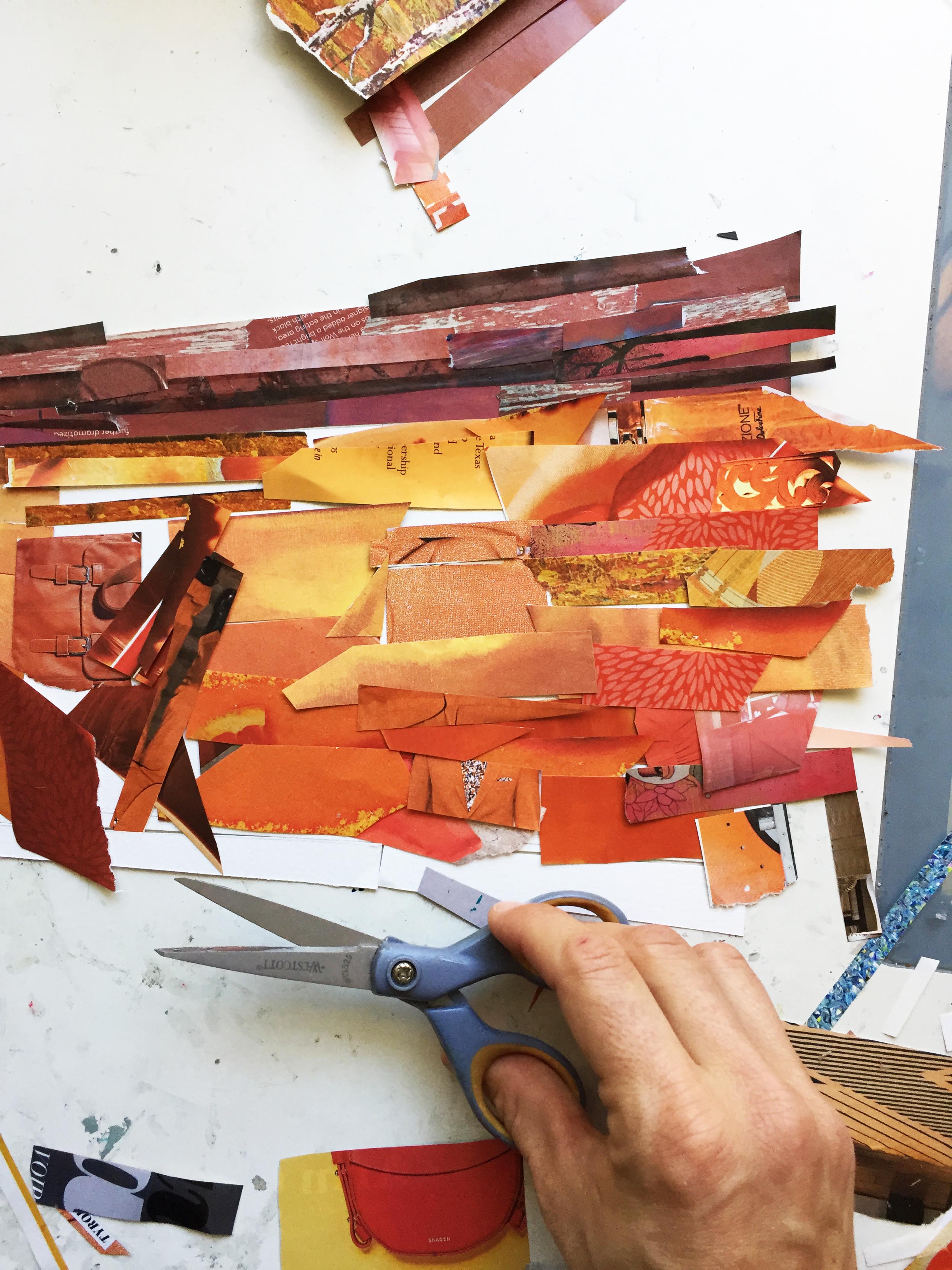 A love of architecture and imagining 3-dimensional spaces found an avenue for expression in a commissioned piece for Steel House, the newly renovated Peden Steel building in the heart of San Antonio, TX. My artist's perspective developed into an art piece, which is now a part of the Steel House Gallery Permanent Collection. View larger slide show.
With every project, I always begin with the background and sky, cutting each selected color and arranging it in a rough layout on my board. Before gluing, I trim and sculpt each paper edge to smooth transitions as well as move or even remove other pieces. Layer by layer, the scene is built and my studio table fills up with a kaleidoscope of paper pieces waiting to find their place in the artwork. View larger slide show.
Example of how client displayed collage at wedding reception.